Content
Our integrative primary care program offers full service, insurance-based care for ongoing well-being, and management of simple and complex medical conditions for a monthly fee of $150.
How It Works
Your integrative medicine doctor is your partner in your health care. During your appointment, your doctor will spend time gaining a deep understanding of every aspect of your health care needs – ranging from sleep and nutrition to your relationships and emotional health and well-being. Your doctor will work with you to create a plan to help you reach your health goals.
If you need specialty care, you'll have access to specialists throughout Duke Health. Our advanced electronic medical record system is accessible by every Duke doctor in every Duke facility, so your care will always be coordinated. Your secure connection to Duke MyChart lets you view lab results, request prescription refills, communicate with your provider, and pay bills.
Integrative Primary Care Benefits
The $150 monthly membership fee includes:
Shorter wait times for appointments, same- or next-day appointments for sick visits, and 24-7 access to your doctor for urgent needs.
Access to Duke Integrative Medicine amenities, including the spa, meditation spaces, and gardens.
Discounts for many programs and workshops and for health coaching, acupuncture, massage, and yoga therapies.
Access to Duke Health and Fitness Center, classes, and programs.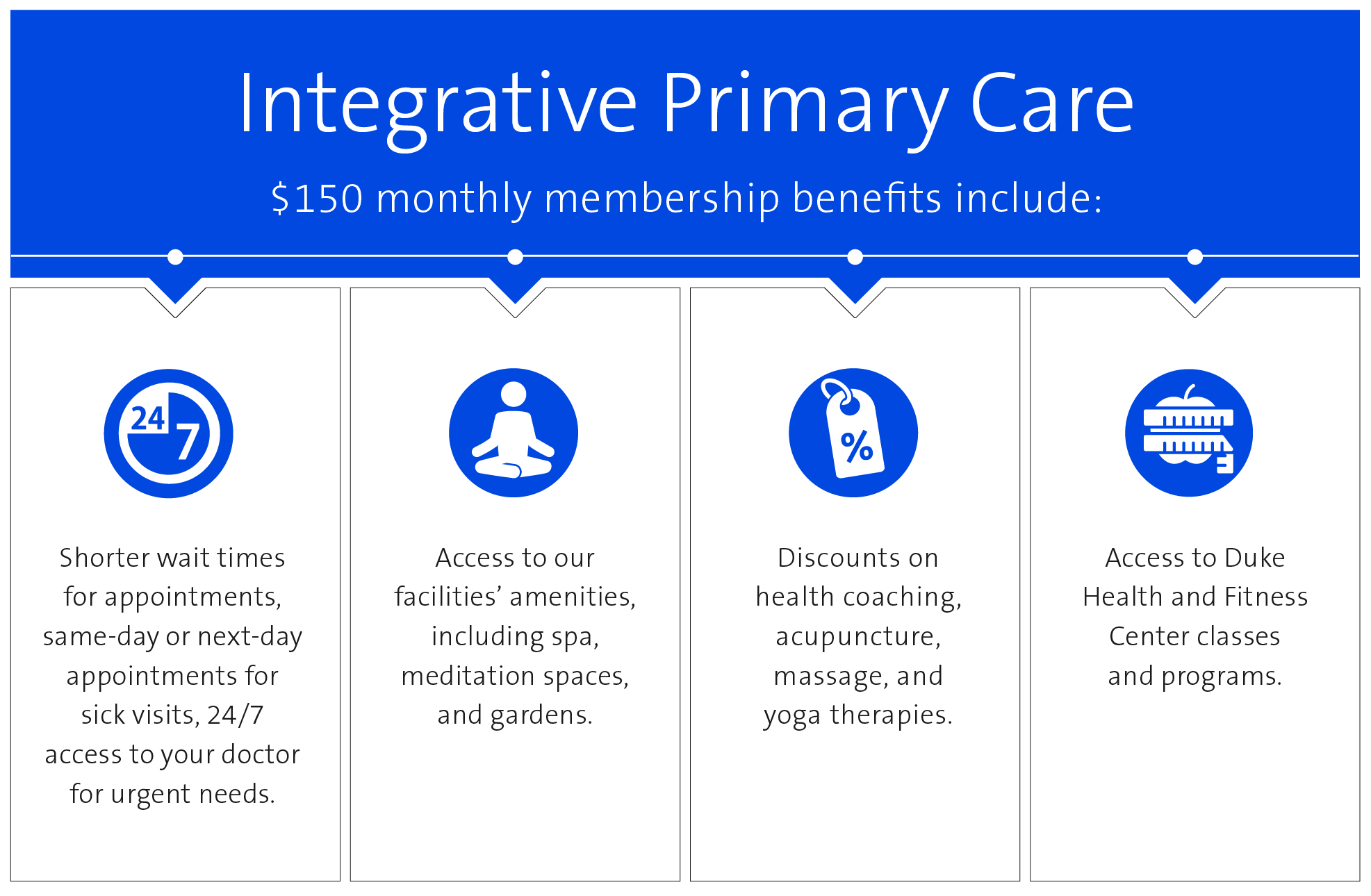 Duke employees receive a discount on the monthly membership fee.