ACTIV-4 (Inpatient COVID-19) - Clinical Trial
What is the Purpose of this Study?
¿Cuál es el propósito del estudio?
The chance of blood clots in patients who are diagnosed with COVID-19 is higher than for patients who do not have COVID-19. Clots in the arteries, veins, and heart can cause heart attacks, strokes, and blockages.
Doctors are already giving most patients in the hospital for COVID-19 blood thinners at different doses. We are doing this study to compare a lower dose to a higher dose blood thinner to speed recovery and prevent blood clots in patients who are in the hospital for COVID-19.
La probabilidad de desarrollar coágulos es más alta en pacientes con COVID-19 que en aquellos pacientes que no tienen COVID-19. Los coágulos en las arterias, venas y corazón, pueden causar ataques al corazón, ataques cerebrales y bloqueos.
Estamos haciendo este estudio para comparar una dosis menor y una dosis mayor de anticoagulante para acelerar la recuperación y prevenir coágulos en pacientes hospitalizados por COVID-19.
What is the Condition Being Studied?
¿Cuál es la condición que se estudia?
Who Can Participate in the Study?
¿Quién puede participar en el estudio?
Adults currently hospitalized for COVID-19
Adultos hospitalizados por COVID-19
Adults
What is Involved?
¿Qué se pedirá hacer?
If you choose to join this study, you will:
-Give an optional blood sample
-Have a pregnancy test if you could get pregnant
-Be randomly assigned (a fair, 50/50 chance) Group 1 or Group 2
--Group 1 will get the higher dose blood thinner
--Group 2 will get the lower dose of blood thinner
Si usted elige unirse al estudio, usted:
-Proporcionará una muestra opcional de sangre
-Se le realizará una prueba de embarazo, si usted es una persona con posibilidades de quedar embarazada
-Será aleatoriamente asignado (una oportunidad justa de 50/50) al Grupo 1 o al Grupo 2:
--Grupo 1 recibirá la dosis mayor de medicamento anticoagulante
-- Grupo 2 recibirá la dosis menor de medicamento anticoagulante
Study Details
Detalles del estudio de investigación
Full Title
Título completo
A Multicenter, Adaptive, Randomized Controlled Platform Trial of the Safety and Efficacy of Antithrombotic Strategies in Hospitalized Adults with COVID-19
Principal Investigator
Investigador/Investigadora principal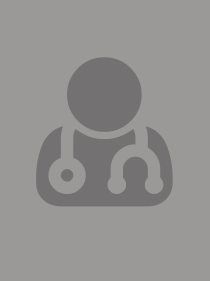 Hospital Medicine Specialist
Protocol Number
Número del protocolo
IRB: PRO00107185
NCT: NCT04505774
Enrollment Status
Estado de inscripción
Open for Enrollment
Inscripción abierta