Regneron COVID studies - Clinical Trial
What is the Purpose of this Study?
¿Cuál es el propósito del estudio?
We are doing this study to test the study drug (REGN10933+REGN10987) and understand if it can improve health outcomes for people with COVID-19.
We also want to see if these drugs are safe, and if this drugs can stop the disease process and prevent hospitalization.
Estamos haciendo este estudio para probar el medicamento de estudio (REGN10933+REGN10987) y entender si este puede mejorar los resultados de salud en personas con COVID-19.
También queremos ver si estos medicamentos son seguros, y si pueden detener el proceso de la enfermedad y evitar hospitalización.
What is the Condition Being Studied?
¿Cuál es la condición que se estudia?
Who Can Participate in the Study?
¿Quién puede participar en el estudio?
-Children under 18 years old
-Pregnant women
-Have a recent diagnosis of COVID-19 (within 3 days of signing up)
-Have not participated in another research study for COVID-19 in the last 3 months
-Not Currently, or previously, hospitalized because of COVID-19
-Must have 1 or more risk factors for severe COVID-19 disease (such as age 50+, heart/lung/liver/kidney disease, and obesity)
-Niños menores de 18 años
- Mujeres embarazadas
-Tengan diagnóstico reciente de COVID-19 (no más de 3 días previos de haberse unido al estudio)
-No hayan participado en ningún otro estudio de investigación sobre COVID-19 en los últimos 3 meses
-Que no haya sido ni esté hospitalizado por COVID-19
-Deben tener 1 o más factores de riesgo para enfermedad grave por COVID-19 (por ejemplo, edad 50+, enfermedad del corazón/pulmón/hígado/riñón, y obesidad)
Adults
What is Involved?
¿Qué se pedirá hacer?
If you choose to join this study, you will:
- Be randomly assigned to 1 of 2 Groups (meaning you will have a fair 50/50 chance of being in either group)
--Group 1 will get the study drug once through a vein in your arm (2400 mg)
--Group 2 will get a lower amount of the study drug (1200 mg) once through a vein in your arm
-Give blood samples
-Have nasal swabs taken
-Complete follow-up phone calls
-Complete a daily electronic diary of personal symptoms
Si usted elige unirse al estudio, usted:
- Será aleatoriamente asignado a 1 de 2 Grupos (es decir, usted tendrá de manera justa 50/50 oportunidad de ser asignado a cualquier grupo)
--Grupo 1 recibirá el medicamento del estudio, una vez, en una de las venas del brazo (2400 mg)
--Grupo 2 recibirá una menor cantidad del medicamento de estudio (1200 mg) una vez, en una de las venas del brazo
-Proporcionará muestras de sangre
-Proporcionará exudados nasales
-Completará llamadas de seguimiento
-Completará un diario de síntomas electrónico
Study Details
Detalles del estudio de investigación
Full Title
Título completo
A MASTER PROTOCOL ASSESSING THE SAFETY, TOLERABILITY, AND EFFICACY OF ANTI-SPIKE (S) SARS-COV-2 MONOCLONAL ANTIBODIES FOR THE TREATMENT OF AMBULATORY PATIENTS WITH COVID-19
Principal Investigator
Investigador/Investigadora principal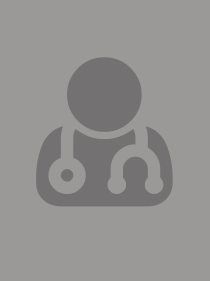 Emergency Medicine Specialist
Protocol Number
Número del protocolo
IRB: PRO00106602
NCT: NCT04425629
Enrollment Status
Estado de inscripción
Open for Enrollment
Inscripción abierta