After Skull Base Tumor, Dancer/Model Takes on Law School
Model/dancer Victoria Vesce started law school shortly after skull base tumor surgery
Victoria Vesce had surgery and 28 rounds of radiation for rare tumors in the base of her skull and in her neck. Four days after her last radiation treatment, she started law school.
Mysterious Symptoms
For Vesce, the 2016-2017 basketball season was hectic. As a member of the Honey Bees -- the official dance team of the Charlotte Hornets -- she balanced practice sessions, games, and official events with a modeling career and preparing for the Law School Admission Test (LSAT). When she suddenly experienced hearing loss and ringing in her ears in December 2016, she brushed it off as the effects of stress.
"It was just really random and came on just like that," said Vesce, 24. "I've never truly been sick in my life and never had an ear infection, so I didn't think much about it at the time."
But the symptoms seemed to progress, and she started getting migraines, so Vesce turned to a local urgent care center for answers. She was diagnosed with an ear infection and sent home with antibiotics. By February, her symptoms had gotten worse and included dizziness and swollen lymph nodes. She still danced with the Honey Bees but struggled to hear the music.
Vesce finally went to an ear, nose, and throat (ENT) doctor, who continued medication for a few weeks. When her condition had not improved several weeks later, the doctor sent her for a CT scan. In March, as Vesce drove home from taking her LSAT, she received a call from the doctor. The scan had revealed a mass on her skull.
Vesce was referred to Duke ENT specialist David Kaylie, MD, MS, who is a head and neck surgeon. He knew exactly what was wrong: Vesce had a glomus jugulare tumor -- an extremely rare type of skull base tumor deep in the base of the skull. Though benign, the tumor was dangerously close to the nerves that control swallowing, hearing, balance, facial movement, and vocal cord function. As the tumor grew, it could damage any, or all, of those functions.
These types of skull base tumors grow in multiple places within the head and neck, so Kaylie ordered an MRI. The test revealed a second tumor wrapped around Vesce's carotid artery, the blood vessel that supplies blood to the brain.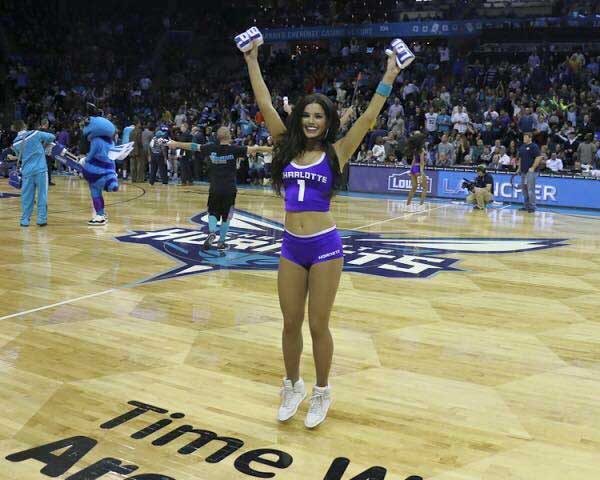 Newest Technique to Treat Skull Base Tumor
Vesce's medical team at Duke developed a treatment plan that included surgery and radiation treatments. Three surgeons performed the procedure: Dr. Kaylie; head-and-neck surgeon Ramon Esclamado, MD, MS; and neurosurgeon Ali Zomorodi, MD. Before the surgery, Dr. Zomorodi did a procedure to block blood flow to the blood vessels within the tumor, in order to reduce the amount of blood Vesce might lose in surgery. During the surgery, the surgeons removed as much of the tumors as possible, leaving a small margin around the nerves and the carotid artery to prevent damage.
"This surgical approach of leaving a very small bit of the tumor in the most sensitive area around the nerves, and then following up with radiation, is the newest technique for best tumor control while reducing the risk of paralyzing the patient's facial or swallowing muscles," Dr. Kaylie said. "It's probably the most complex surgery we do. I felt very confident that we'd be able to do it, but it sure was nice to see Victoria on the first day after surgery, smiling and drinking ginger ale. She's healed up remarkably well."
Radiation oncologist John Kirkpatrick, MD, PhD, oversaw Vesce's radiation treatments. Instead of receiving one large dose of radiation that carried a higher risk of injury to the nerves, Vesce underwent "fractionated radiation," receiving very small doses five days a week for several weeks.
"She received the total amount of radiation over a longer period of time, so it's safer for the nerves," Dr. Kaylie said.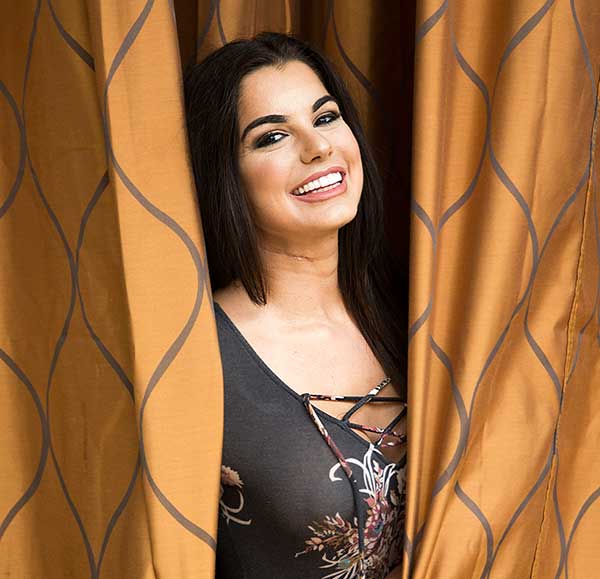 A Regional Destination for Rare Head and Neck Tumors
Patients from throughout the Southeast come to Duke Hospital for treatment of rare head and neck tumors. Having an experienced team of surgeons and cancer specialists offers patients a chance for recovery and a positive outcome.
As for Vesce, she's feeling great and ready to tackle the world. Though the tumor caused a permanent loss of about 90 percent of her hearing in her right ear, she grateful for what she's learned through the experience. Vesce credits her faith, family, and friends for seeing her through uncertain times. And no one was more patient and comforting than her "fur baby" Daisy, a French bulldog-Boston terrier mix.
"I'm more patient with myself, and even more patient with others," said Vesce. "Now, when I see someone with a disability, I have empathy and a heart for them. I'll never clearly hear again, but I'm not going to let that stop me. You're not promised tomorrow, you're not promised your health. I'm seizing every moment and not letting obstacles define my life."